Why Do Dialysis Patients Need A Renal Multi-Vitamin?
If you have kidney disease and undergo dialysis treatments, your body has special vitamin needs. Supplementing your diet with the right vitamins may help support general health.* Dialyvite® multi-vitamins are specifically formulated to suit the nutritional needs of dialysis patients.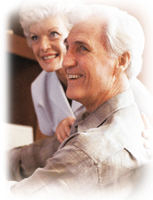 Regular multi-vitamins from the store are not suitable for you when you have kidney disease. Water soluble B vitamins are removed during dialysis and need to be replaced. The fat soluble vitamins A, D, E and K are not removed through dialysis and accumulate in the body. Accumulation of fat soluble vitamins can result in "vitamin toxicity" and cause you to feel very sick.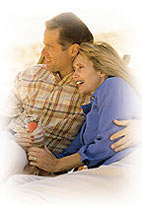 You probably have special dietary restrictions, which limit how many dairy products, vegetables or fruits you eat. You may also have a poor appetite or are tired and don't feel like making meals. These factors decrease your food intake, which, in turn, may contribute to inadequate nutrition. It is for these reasons that you need to take a renal multi-vitamin.
Because dialysis removes water-soluble vitamins from your bloodstream, taking a renal multi-vitamin after the dialysis process replaces the important nutrients you need.
In addition to water-soluble vitamins, supplementation with Zinc is also beneficial to your health.* Zinc has antioxidant properties and is involved in normal taste sensitivity.* It also plays a vital role in the immune system and may support prostate health in men.* Because the standard renal diet is typically deficient in Zinc, you may want to consider a renal mutli-vitamin with Zinc.
Ask your Dietitian or Nephrologist about what level of folic acid and zinc would be right for you.
Dialyvite® is a small tablet with an ultra thin cellulose coating. This makes it easy to swallow and allows Dialyvite® to dissolve in the stomach within minutes allowing the nutrient rich supplement maximum absorption time.
*These statements have not been evaluated by the Food and Drug Administration. This product is not intended to diagnose, treat, cure or prevent any disease.